I'm an overpacker. My biggest faux pas is packing too many suitcases for trips that often don't require more than a carry-on. In fact, just the other day, a friend of mine reminded me that in high school, I packed two large suitcases for a 5-day beach trip. I don't remember packing that much because judging from my pictures, it looks like I wore the same two outfits on repeat.
While I haven't exactly perfected the art of lighter luggage – my carry-on game is on point. Having a well packed carry-on saves you plenty of time during check-in and can even help lessen the weight of your larger luggage (assuming you need one for the length of your trip). Lighter luggage can translate to less money for you as some airlines are now charging for luggage that goes over an arbitrary weight.
Here's what to pack for your best and most effective carry-on yet:
Entertainment. Waiting at the airport is long. Airplane rides are long. This is often the most miserable part of traveling, but it doesn't have to be. Personally, my form of entertainment is a laptop or tablet with movies already downloaded on iTunes. Having your movies already downloaded is crucial as you won't have access to wifi mid-flight. I'm also not opposed to having a good book on-hand. The key is to just keep yourself busy as best you can. In fact, I'm typing this on my flight to Doha right this second. See? I'm keeping myself busy.
Snacks. Airplane snacks are not known for their general tastiness, so I like to bring my own. Depending on the length of the flight, I'll bring about 3-4 of my favorite snacks tucked away in a Ziploc bag. This also comes in handy if the food provided on the plane isn't compliant with your dietary needs or restrictions. If your favorite snack is some sort of liquid or gelatin, consider another option as the TSA might have you throw it out before boarding the plane.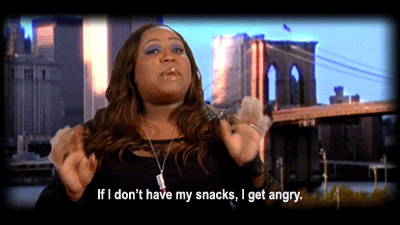 Fuzzy socks. Airplanes are cold. You could carry a mini blanket, or a thick sweater but the whole point is to carry as little as possible. Socks are the next best option. Opt for fuzzy or woolly ones that keep the warmth in and the cold out. Plus, most airlines provide blankets for travelers as well. If you're flying international, it's guaranteed. If you're flying domestic, you may have to ask for one, but they can almost always accommodate you.
A face mask. I just got done doing a rejuvenating sheet mask for 15 minutes and my skin feels like I haven't been sitting in a compressed container high in the sky for the past 10 hours. Aside from potentially looking a little silly, there are no downsides to this. Plus, sheet masks are small, don't have liquid restrictions with TSA, and can easily slip into your bag. If you're too embarrassed to do a full face mask, consider masks that are made for the under eye area to attain that fresh – I look amazing when I travel – look.
A toothbrush. There is no better feeling than being able to have fresh breath after being stuffed up in an airplane for hours. Plus, it's courteous to your seat neighbors, flight attendants, and everyone else who will be within close proximity to you. Brushing your teeth 45 minutes before getting off a flight feels great; trust me. Make sure that the accompanying toothpaste is as small as possible because the TSA lives to ruin your travel. And make it safe, I guess.
Portable charger. Not every plane has outlets so this can be the difference between watching Titanic for the fifteenth time or listening to a baby cry for the entirety of your flight. Make sure your portable is fully charged before your flight. Seriously, it's the little details that make all the difference.
An empty water bottle. Yes, they give you cups of water on the plane, but they're tiny, bad for the environment, and child-sized. Just bring a bottle on the plane and ask the stewardess NICELY to fill it up for you. They'll accommodate your request!
A little makeup. If you rarely or never wear makeup, then feel free to skip this item. But for the makeup lovers out there – flying with a bare face is best for your skin. So, carrying a few make up basics like a tinted moisturizer, lip balm or gloss, and mascara will give you that I woke up like this look when you step off the plane and greet your family, friends, or new business colleagues. One can never be too tired to put their best foot forward.
Medication. This is something people are most likely to forget, despite how important it is. You're going to want Tylenol, maybe 2-3 vitamin gummies in a Ziploc bag, and of course, all your regular medication. This is more on the cautious side, but crucial. You may get a headache, bloating, or any other problem that may seem minor while you're on the ground, but is a much bigger deal while you're 30,000 feet up in the air. It'll take two seconds to pack, but save you the headache later (literally).
Last but not least, a camera. Your phone doubles as this, but if you want higher quality photos, and don't trust leaving your DSLR in your suitcase, carrying your camera with you will be important. You're going to want to capture your travel adventures, and you won't have to ask your travel partners to text or email you their photos during your trip.
If you've got tips and tricks for making travel easy – share them with us on social media using #MMTravels or leave a comment below. Travel can be a pain! Let's help each other out.
Leave a Comment!