I am all for warm, sunny weather, so although winter isn't my top pick for a season, it definitely is my absolute favorite style and glam season! For starters, winter is all about luxurious wardrobe, leather and suede boots, fur coats, and cashmere scarves. It definitely makes me feel royal and I enjoy dressing up and indulging in all of that fabulous winter gear.
When I step out of the house feeling so fly in killer style, I must compliment all that fashion fleek with flawless makeup. I tend to indulge in a little extra makeup during the winter season. During the summertime, it's all about light bronzers, highlighters, lip gloss and done. I don't like feeling like my face is heavy with too much product in the summer heat. Once fall frost kicks into full gear, I elevate my makeup glam to another level.
Makeup has its own unique luxury and style in the cold winter days. Women tend to go for deeper shades of reds and plum lips. We curl those lashes with an extra boost and glide that eyeliner on a bit edgier – sharp enough to slay a dragon! It's all part of the frosty weather glam and the many evening celebrations that go along with it. It's the holiday season after all, and whether you celebrate or not, you find yourself being invited to your work holiday parties, catching up with friends, and seeing more of your families. Even though the holidays have passed – winter is still in full force so these glamorous makeup tips will be useful for you any night whether you're celebrating something or just want to look fly.
Before I unveil my latest obsessions of recent makeup trends, I must remind you ladies of two of my previous posts that will be tremendously useful with tips and in accordance with simple application. The first piece is a step by step walk through to help in achieving flawless and gorgeous daytime makeup in 15 minutes or less. The next one is a tip on how to turn your daytime fab makeup into evening glam in amazingly simple steps. Now, it's time for ultra-glam.
Just kidding – let's keep the blues and purples away from the face – shall we?
I absolutely swear by these steps and use them on myself regularly to achieve my trendy looks. While I love the product recommendations mentioned, I want to reiterate that these are only personal preferences from my trial and error with many products over the years. I promise that once you try out these steps, you'll find yourself in love with the simplicity of makeup application while achieving makeup worthy goals by following my simple guidelines.
Today, I have added a few new fabulous makeup products that I am in love with. And for your added convenience – you can click on any of the headlines below to be directed to a purchasing page!
This one is definitely at the top of my list for concealers. Tarte created an amazing product that is excellent in concealing not just for the undereye area, but it's absolutely perfect for all over the face for highlight and contour as well as covering certain troubled spots on the face. It has a thick, creamy texture and is very easy to maneuver and apply. Once it sets, it lasts all day without smearing, drying out, or leaving any dry-cakey texture behind, making it the first contender for an evening affair concealer.
BECCA really went all out on this one! They are very popularly known with their amazing highlight collections. This particular face primer is infused with a highlight shimmer. It not only helps set your makeup, it actually provides your skin with a natural glow as it acts as a slow focused light diffuser with its proprietary formula, allowing your complexion to catch light for perfect pictures. It is absolutely amazing to use for an evening you know you will be taking pictures, and it will aid in capturing the lighting in the proper way – bringing out the best of your features.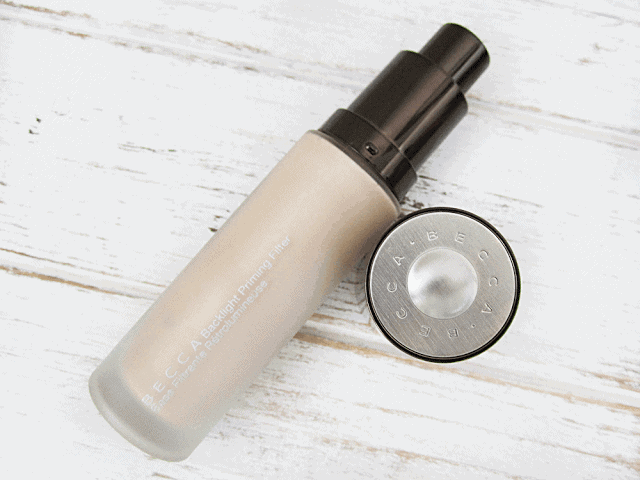 I am very impressed with the texture and prolonged lasting results of this liner. Benefit's colors are very natural to the brows and their soft application tip makes it easy to shape your brows to a very natural hairlike strokes while additionally making it easy to camouflage with your existing brow hairs. I still love my Anastasia brow liner, but I always look for new improved products and keep my options open.
This is the most perfect event shadow palette yet! It has an incredible collection of 35 shades to rock your world. This collection has 28 shimmering frosty shades and 7 matte transition base shades. This brand is not only affordable, but it creates one of the best qualities in shadows giving you highly pigmented, creamy, and super blendable shades to play around with – all under $25. This one is a year round keeper!
This one is my latest obsession. It is by far my absolute favorite highlight palette of the year! It lends you the ultimate 3D flawless look with a glow like no other. Your presence will not be unnoticed with the poppin' highlights on your complexion.
Wait… I have a bonus!
For an unforgettable and flawless finish to your glamorous look, focus on the lips. Go all out and dare to pop out of your shell! There is nothing sexier than reds and plums – be sure to wear it with attitude! Huda Beauty has you covered for the perfect lips with an amazing line of lip strobes and liquid mattes! My go-to shades for incredibly luscious hot lips are the Liquid Matte in Trophy Wife and Material Girl.
To top off either shade with a little shimmer strobe, I chose the Lip Strobe in Shameless. This shade is a mesmerizing shimmered metallic gloss that can be worn alone or on top of your favorite lippie, adding a little sparkle and plumpness to your finished look.
There you have it, ladies. A list of the hottest products I will be strutting during the winter evenings of 2018. Wishing you all a fabulous year of high-glam beauty!
Leave a Comment!