This year can hold many adventures, maybe it's a business trip or a much needed getaway with friends and family. Whatever the occasion is, being able to maintain a healthy eating habit while on the road (or in the sky) can be difficult. Trying to stay away from unhealthy foods at long airport lines or late night flights could be challenging! No need to worry – I have the solution right here for you with the top 6 snacks to have while traveling.
Fruits
Mix it up a little, bananas, apples, berries – all of these are a great choice of fruit to stay healthy on the go. Just pack it in a sandwich bag and throw it in your carry on. My favorite fruit is pineapple, while it may be difficult to cut, it's something you will find at every store, every season. And if you're willing to spend a little extra – you can get it pre-cut into bite size cubes.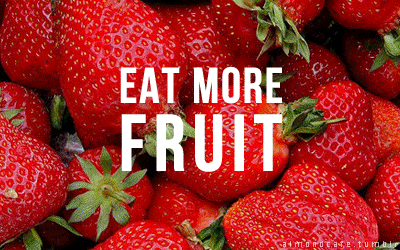 Cut Vegetables
This could be time consuming. If you don't have time to cut them, buy pre-cut vegetables (again, if you're cool with spending a little extra) and also pack them in a sandwich bag or Tupperware. You can add along a little serving of peanut butter or dressing for some added flavor. It's quick, easy, healthy and delicious.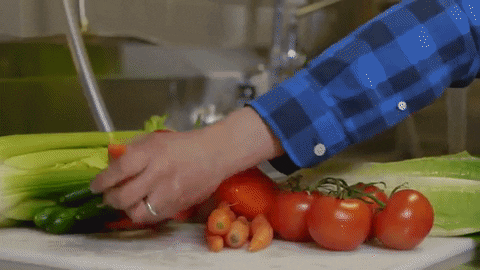 Protein Powders
Protein powders are amazing and easily mixed with water or any type of milk (soy, 2%, cashew, almond, etc.). Once prepared, you have a great booster throughout your busy flight. My go-to protein powder is Vega Proteins and Greens, it has a mix of green vegetables and pea protein. Protein powders are full of many vitamins, minerals and nutrients to keep you satisfied.
Dried Fruit and Nut Mix
Now I love to mix my own trail mix, Some of my favorite nuts to use are raw cashews, pistachios, and almonds – to be mixed with dried cranberries OR blueberries. It's quick, easy and enjoyable. My go to dried fruit is mango, I absolutely love it. Trader Joe's has dried, naturally sweetened mangoes in already sealed bags. Just throw them into your purse, carry on or even stock up for your trip, it's a must!
Pita Chips and Hummus/Guacamole
Two tablespoons of hummus or guacamole and about 10-15 Stacey's Pita Chips are the way to go. Again, pack them in a Tupperware and when your salty cravings start kicking and punching mid-flight, whip out that snack and you will be all clear the rest of the flight.
Nut Butters
Pack a Peanut or Almond butter sandwich on whole wheat or whole grain bread. Use one to two tablespoons, not only will it suppress your hunger but will actually make your sugar cravings disappear. Again, toss it in your purse or carry on – you will not regret it.
And the most important tip of all – Stay Hydrated!
Road trips and airplanes tend to dehydrate us. Drink plenty of water! I love to add a mix of fruits and vegetables to my water. Of course, if you're traveling via the air – you won't be allowed to bring anything over 3 fl oz in your bag BUT you can prep at the airport once you're passed security. Just bring an empty refillable water bottle and buy a bottle of water once you're through TSA. Be sure to pack a mix of blueberries, raspberries and cucumbers, that you can add to your water that will keep your drink light and refreshing and most of all – enjoyable (or just buy a bottle of water and be sure to drink it on the plane). Keep this in mind next time you travel and it's certain you will not fall off the healthy train while no the go.
Safe Travels 🙂
Leave a Comment!