Here at MissMuslim, we enjoy commemorating and reflecting on our birthdays. Turning 21 is a big deal – it's a rite of passage for a lot of people. You're (legally) allowed to enter bars and nightclubs and order alcoholic drinks. Yet, there are many of us who don't partake in those activities but still want to participate in the celebration of reaching this milestone age. With my 21st on the horizon, many people have been asking me how I plan to celebrate the occasion. Typically, I just indulge in some cake and stop by Starbucks to get my free birthday drink, but this year I want to do something fun and out of the ordinary to ring in year 21. I've decided to share the wealth and provide my personal list of 21 ways to celebrate – but really, you can do any of these at any age to celebrate – it's your birthday, after all!
1. Throw a bonfire party
Who doesn't love s'mores and cozy nights with friends by the fire?
2. Go sky diving
To get that rush of adrenaline pumping through your veins again – you could always jump out a plane?
3. Go camping
Get in touch with nature, unwind, and relax – no electronics needed.
4. Rent a cottage…
Or a peaceful cabin in the woods and just enjoy the water and new scenery for a few days.
5. Take a trip to an amusement park
Ride every roller coaster that day!
6. Take a hot air balloon ride
Celebrate your birthday by going up, up, and away, soaring through the sky.
7. Go on a group game outing
Grab some friends for a round of paintball or laser tag (less painful) – get competitive or down and dirty, if that's what you're into.
8. Treat yo-self!
Unwind and pamper yourself with a spa day – complete with a mani-pedi, facial, and massage – the whole nine yards. You deserve it!
9. Host a paint night!
Let your inner Picasso out during a paint night with your friends.
10. Get on a boat
Take a boat ride or day cruise. Who wouldn't love to gain new perspective by cruising down the lake?
11. Everyone loves brunch
Have a birthday brunch! Ladies, you know we love brunch dates. Invite some close friends and enjoy your breakfast favorites at a decent hour (who wakes up early enough for breakfast, anyway?).
12. Get away for the night
Rent a hotel room for a fun girls' night in – complete with room service, rom-coms, and juicy story telling.
13. Get free stuff!
Make sure to collect all your birthday freebies – things like a free lipstick or blush from your favorite beauty brands and, of course, your complimentary Starbucks drink. Venti, here I come!
14. Do 21 good deeds.
Give back to those who don't have as much as you on your birthday. You can even donate your birthday funds to a charity by having your friends donate money to a particular cause in lieu of getting you gifts.
15. I dare you 21 times
Have your friends write out 21 dares and spend the day doing them. Make sure to get pictures of yourself doing all the dares so you can keep those memories to look back on later.
16. Take a dance class.
Get into the groove and learn some dance moves to show off at your next party or wedding – you know you have plenty of those to attend, so why not make it interesting?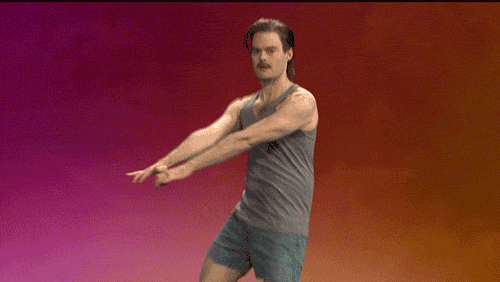 17. Go get that horizontal license!
Take a new license picture; you have definitely grown up since you were 17. And be sure to toss that fake ID you never actually used (*wink wink*) through a shredder.
18. Throw a Vegas-themed party
Complete with poker tables, mock-tails, and cute dresses that make it feel like you're spending your 21st in Vegas – without the expenses of travel that most of us can't afford at this age, anyway.
19. Go jet skiing.
If you're lucky enough to live by water, rent some jet skis for an hour or two and ride the waves for a radical experience.
20. See a show
Ballet, Broadway, comedy, etc. Dress up and enjoy an evening of entertainment. If you've never been, use this opportunity to try out something new and see how you like it.
21. Eat. Cake.
Because it's your birthday, dammit.
The most important thing to take away from this list is that it's your birthday! Whatever you choose to do, find a way to enjoy the day, make memories, and celebrate you and all that you have achieved these past 21 years.
Leave a Comment!